LED Video Wall – The Next Big Thing in Outdoor Digital Advertising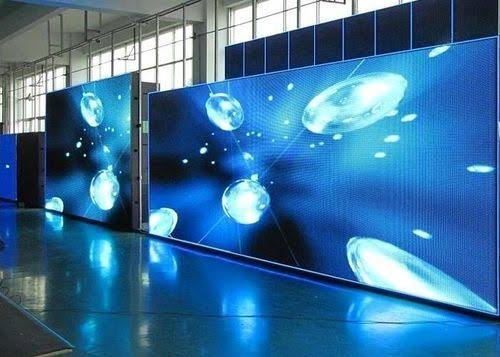 Advertising hoardings are being replaced by a more attractive, more vibrant and smarter way of advertising i.e. LED video wall. LED video wall has become the face of outdoor digital advertising in so many parts of the world. The LED video wall in India is still a newcomer but we can easily spot LED video wall in Mumbai streets.
The outdoor advertisement requires a lot more uniqueness than other forms of advertisements because people are on the move if you want to make them see towards your product you need to innovate; this need is being fulfilled by these LED video walls. The LED Video wall has multiple advantages some of them are.
Next-Gen Technology
LED video wall is surely the next big thing in outdoor digital advertising as it is termed as the next-generation technology. These LED video walls attract people a lot faster than conventional banners and hoardings in addition to this; they also look much more relatable to today's consumers. Today's Consumers spend a lot of time using smartphones, tablets and laptops. LED video wall looks quite similar to those fibre screens; this is why advertisement on LED video walls looks more vibrant and catchier.
Cost-Effective
Digital content has its own advantages, and it is less expensive than costly static billboards and hoardings. LED walls also eliminate the need for changing the wall as billboards are changed every now and then. Multiple advertisements can be displayed on a single LED video wall which cuts down expenses of painting, changing billboards and labour cost of fixing those billboards while LED video wall is a one-time activity. Advertising content can so easily be changed unlike printed hoardings. A device connected to one or more LED walls controls the display content on the video wall.
Crowd Analytics
Several new innovations in advertising LED video wall have been taking place one of the most attractive technologies for me is crowd analytics, where LED video walls read facial expression, captures the crowd and bring the analytic data which states how many people of what age and with which facial expressions see the ads onboard, this technology helps the companies analyze how to improve to gain more and more customers. LED video wall is wide open for such more innovations in the future which is why we are calling it the next big thing in digital marketing.
With the rising competition companies want to attract the consumers in unique ways this is why LED video wall in Mumbai has become a standard of superiority which is why the demand for LED video wall in Mumbai has drastically risen in the last couple of years.