The Best Smart Home Devices In 2019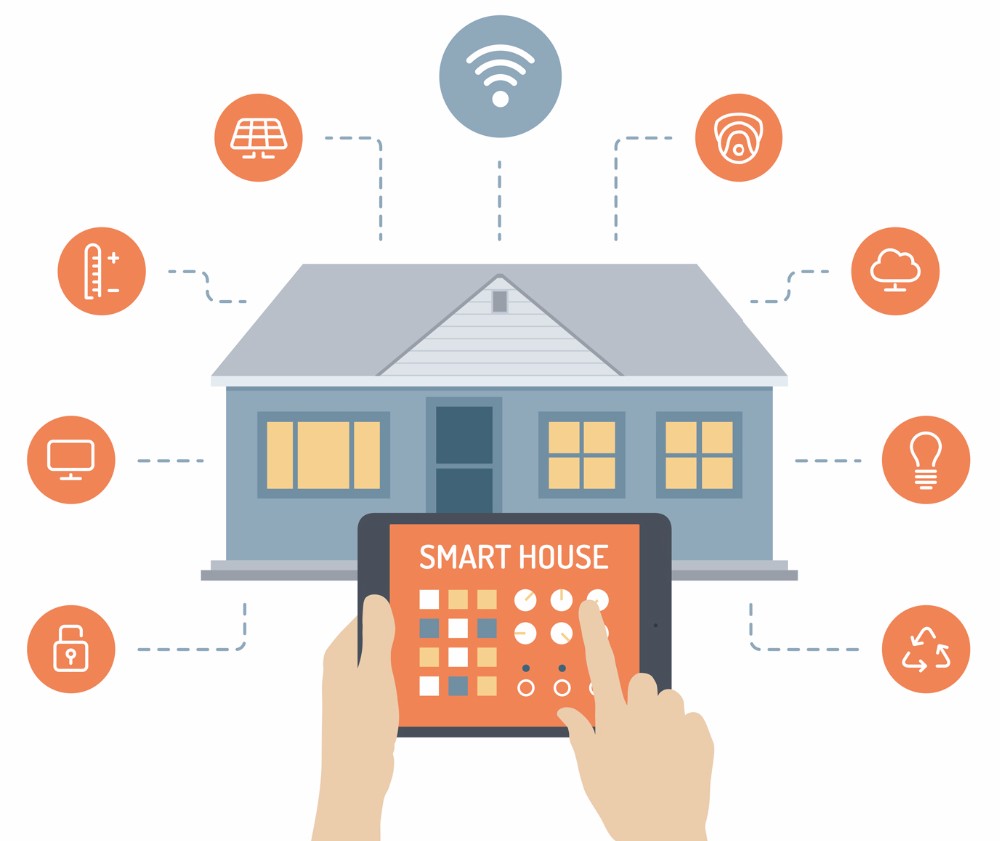 Home automation services are smart home services that come with automation solutions that control lighting, entertainment systems, and other appliances. It also includes home security systems which contain alarm systems to protect your homes from thefts and burglary. Technology advancement has gone a long way and so with the home automation services you get a chance to enjoy the technological services as well as maintain the security of the house. You can look out for many options for home automation services in Mumbai and then select the services that are best suited for you.
Best Smart Home Devices in 2019
Here are the best smart home devices available in 2019 for you to consider: –
Smart home hubs and controllers: –

These hubs and controllers can be used to control all your smart devices easily and conveniently from one place.
Smart home surveillance cameras: –

Features like 4K zoom, motion sensor, water-proof functions make smart home surveillance systems essential for your safety.
Smart Locks and home security systems: –

Smart locks and home security systems offer a superior level of protection for your home and can be easily controlled from your smartphone.
Smart heating and cooling systems: –

No need to regulate the temperature, smart heating, and cooling systems regulate the temperature of your home automatically.
Smart lighting: –

No need to turn on or off the lights by getting up every time, use your smartphone to control the smart lighting.
Smart cleaning systems: –

Smart cleaning systems will allow you to enjoy sparkling clean homes without ever setting your foot down.
Smart health and fitness devices: –

Keep track of your fitness and receive personalized suggestions with these amazing health and fitness devices.
Smart outdoor gadgets: –

Make your outdoor experiences even more enjoyable with a wide range of smart outdoor gadgets.
Features Of Smart Home Automation Services
A smart home automation services need to possess certain features in order to provide the comfort and security that you need. Here are some of the features of such automation services:
In today's era, there has been an increased number of crimes, and it might be unsafe to leave your homes unsecured when you are out for work. With good security options provided by smart home services, you get the facilities of security cameras and alarms which alert you in case of any security issues. These features will allow keeping an eye at your house during your absence in order to ensure that your kids and other valuables are safe
Light controlling features
A smart home service will allow you to control the lighting of every room through remotes. This advanced light control system makes your life comfortable as you do not have to get up every time to switch the lights on and off. In a smart system, you may also get a feature to control other HVAC systems through your smartphones and other devices. This allows you to control the temperature based on your needs and it also helps you to save energy
For better entertainment features you can install home automation services and enjoy the entertainment services with great control of speakers, projectors, television, and improvises your movie-watching experience. With advanced home automation services, you can experience great services that enhance your entertainment according to your preference.
You can look out for various home automation services in Mumbai and select the best option that will suit your needs.
Home automation services in Mumbai have numerous options, so choose the best features for your home.