What Is Voice-controlled Home Automation?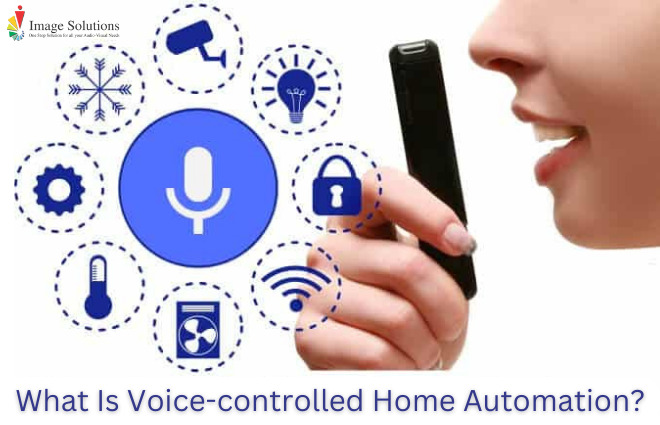 Today we are seeing how the internet of things is being used in almost every aspect of life. It is not only a luxury symbol but equally useful and needed these days. One such aspect where the internet of things has taken over is the voice-controlled home automation system. 
While everything is getting smart, so is our basic devices at home. It is now possible for us to operate our fixed devices through a voice-based home automation system. This system will use your voice to turn on/off and adjust the operations of your device just by talking. Earlier we could still control our devices like air-conditioning, television, fan, fridge, lights, etc. with buttons on our smartphone, but the latest technology helps to control it with audio commands. 
But how does it work? 
Voice based home automation connects your smart device with your smartphone or specially designed device using Bluetooth, wi-fi, radiofrequency, ZigBee, or other technologies available. When you give a voice command, it activates based on signals received and controls the device. You can connect more than a single device which makes it one stop for all your smart devices. You now don't need to search or manage separate remote controls for every device. 
Benefits of using a voice-controlled home automation system 
Technology gets updated now and then, but what is the benefit of upgrading is what makes them the need of the hour. Though some consider having everything digital bad, one cannot ignore the immense help various technologies brings into our daily lives. Let us check a few important advantages of voice-based home automation. 
Easy and comprehensive solution 
It helps us to connect different devices with a single system. This makes it easy to install any new device at home and removes any hassle of connecting single devices to the network every time. 
Also, not only a single person but the device can be controlled with multiple voices which makes it easy for everyone in the family to use. It is a great advantage for specially-abled members of our family. They do not have to be dependent on anyone to access basic devices of the house. 
Energy efficient 
Do you keep forgetting to switch off your devices? Or maybe you want to turn on your device and you are stuck with some other work and can't access it with your hands? In such situations, a voice-controlled home automation system would come to the rescue. Just imagine you are in the middle of a meeting, and you forgot to turn off the geyser. With a single command, you can turn the geyser off, saving you time and electricity wastage. 
Lifestyle upgrade 
While uses are many, voice-activated home automation setup turns your regular home into a digital and smart home. Apart from its benefits, it gives a style quotient to your life. 
Security 
Another and most important benefit of this technology is that it helps you protect your house too. It improves your security system by connecting and controlling all the security systems in one go. It can activate emergency systems. You can know what is happening at your home by accessing the cameras from anywhere. 
 With the help of Image solution, you can now quickly install and learn more about voice-controlled home automation systems. Contact our specialists now for a free consultation and guidance.