How Home Automation System Can Enhance The Value of Your Home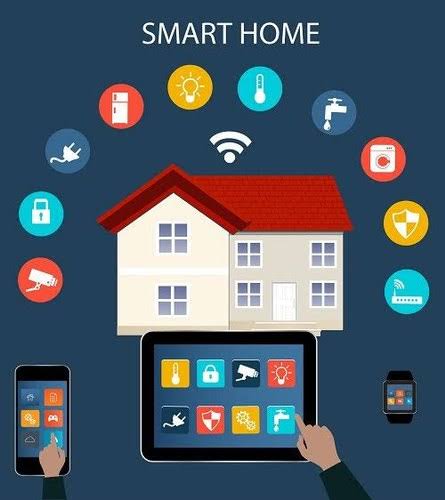 Smart technology at home has become one of the most searched facilities in real estate. Everyone seems to be looking for an automated house these days. The home automation system in Mumbai has seen overwhelming growth over the last few years. Home automation system does not just bring innovation and technology in a house but also bring great investment opportunity. Home automation system in Mumbai is in vogue with over 80% of buyers preferring houses with an automated system. To understand why the home automation system can bring great value to your home, we will see these points given below.
Extra Convenience
This is the era of smart devices and the home automation system makes it even smarter. The home automation system enables you to connect all the smart devices with your smartphone or tablet. Thermostat, lighting, key locks, music system, locker, kitchen appliances etc. can be monitored far from home. This is some level of convenience for you to switch off the lights of your bedroom while sitting in CCD with your client or stabilize heat or cooling through a smart thermostat system on your smartphone. Home automation brings so much of convenience to your life which allows you to save money and time. It also offers significant peace of mind in a stressful work culture that we are living in currently.
Smart Security
Home automation brings additional security to your home. Smart security system minimizes the threat of theft, fire incident and other unwanted occurrences at your home. Most of the people ask about security system before they ask anything about home automation Mumbai. People always show concern for the safety of their property which is a valid concern by the way. A good security system enables you to keep an eye on every part of the house with every control panel built-in your smartphone.
Smart Lighting
Smart lighting makes this home automation system exceedingly irresistible. A substantial portion of an electricity bill is lighting, and home automation in Mumbai allows the users to minimize the monthly electricity bill payment. Smart lighting makes a living at home much fun as you can enjoy party lights, candlelight dinners, etc. by just being at home.
Home automation is the future of our living style at home; smart technologies have taken over every field. The home automation system increases the quality of life and reduces the burden of responsibility and stress. Go for the best home automation service provider in your local area and feel the change in your daily life.