The Ins and Outs of LED Video Walls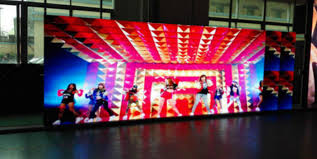 You might be going crazy thinking how your business can attract the most eyeballs? Well, installing and configuring an LED wall can be the right option. But, do you know what an LED wall includes? Or what is it made up of? Technology has evolved tremendously and has revolutionized the applications of traditional digital signages. The result is the development of advanced technology in the form of LED wall displays, which are remarkably effective for both indoor and outdoor use.
LED video wall displays were used earlier by only a handful of businesses like stadiums, malls, and casinos. As this technology advances, so did its applications. Today, there are many LED video wall manufacturers in Mumbai who can give you the best options. LED direct view walls have gained immense popularity recently. This technology is not as new as many perceive it to be. Direct view walls have been around for decades and were mainly used as outdoor screens. However, they lacked the required resolution ideal of indoor displays. Today, direct views are the most sought after display options even for indoor LED walls. LED walls display are manufactured from multiple LED displays, whose thin profile facilitates several mounting options like freestanding, ceiling-mounted, curved and much more. Bezels are absent in LEDs. As a result, they could be tilted to create a smooth video wall. As a result, providing a disturbance-free and seamless viewing experience.
Things to consider
Before the physical installation of LED displays walls, it is important to understand this technology, plus, the physical requirements for support functions. Some important factors that should be considered when installing LED walls are:
Location

Image quality

Maintenance

Implementation
Although LCDs are very popular, LEDs are rapidly gaining popularity due to their superior quality and reducing manufacturing costs.
Types of LED video walls
These are some of the types of LED wall displays.
As the name suggests, these LED Video walls are used in indoor environment. They are not protected against dust and water and have relatively lower brightness as compared to the outdoor LED walls. They are typically of smaller pitch as they are required to be viewed from smaller distances.
Advantages
Indoor LED Video Walls comes in smaller pitches starting from P1.2 onwards. Hence these screens can be viewed from a smaller distance as close as 1 mtr.
This system can be crafted into any shape and size. A LED system can create images on spherical, angular and curved surfaces. The large displays created by this system are bright and very sharp.
They are used in outdoor environment and are resistant to dust and water. They can also withstand extreme temperatures and are visible in direct sunlight. Typicall usage would be on the streets, stadiums, etc. They are usually of higher pitches as the size is large and also the viewing distance.
Advantages
These LED walls can deliver maximum brightness in comparison to other display tech. these are the only displays that can be visible in sunlight as well.
Most of the LED Video Walls are designed to be dust and weather proof. They can be easily installed in outdoor environment.
These are the most innovative and sophisticated LED Video wall displays. These are typically used behind the glass facades to maintain the transparency of the glass. At the same time they provide a medium to display content.
These LED Video walls are invisible to a certain extent and hence creates a stunning effect when content is displayed on the same
As the displays are transparent, it maintains the asthetics of the facade.
Most organizations consider LED walls as a great investment option, which also serves their purpose of displaying advertisements. The LED video wall is now an indispensable tool for marketing ads and promotions. For further information on LED video wall manufacturers in Mumbai,