What Is An LED Video Wall?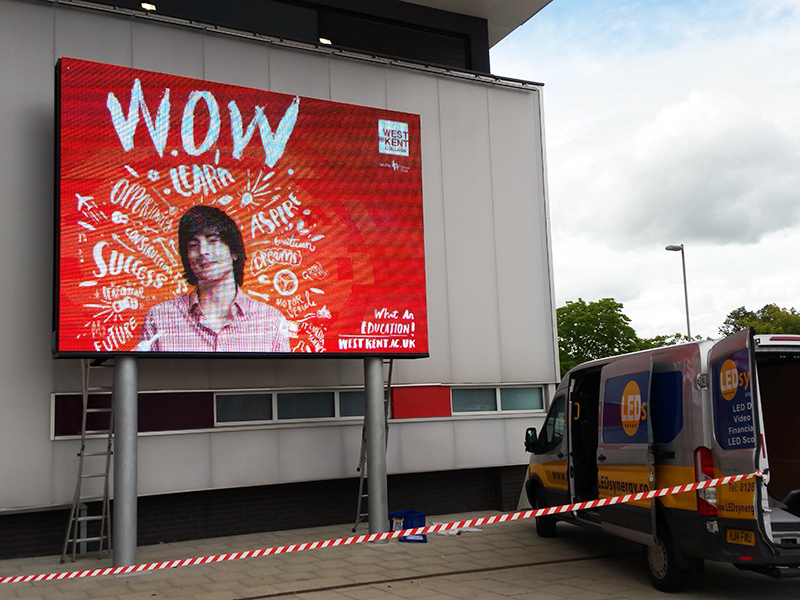 With all the different ways to attract customers and increase sales, the marketing world has lead advertisements to the next level. In the trends, the Light Emitting diodes(LED) walls are gaining huge momentum. New methods have been introduced by companies to increase their sales by introducing the LED video walls. With the attractive LED display, there are more chances of customer engagement. Well! The world of LED video walls is not only limited to the usage of companies, but they are also widely used in sports, arts, hospitals, and a lot of other places.
To know better about LED video walls, let us understand it more clearly.
What is an LED Video Wall?
In LED screens, every diode produces light to create a clear and glowing image. It eliminates the need for backlighting for producing an image. They use diode technology to produce high-quality images. They are built from multiple tiles of various sizes that work together to create a high definition video. Each diode is responsible for creating a high-resolution picture, which combines together to produce a video. 
How can it be useful for companies?
With the increasing competition in the market, everyday companies need to find a new way to attract customers. Everything that worked so far may not work now as well. Therefore, it is imperative to take some successful measures for lead conversions and increasing sales. With these attractive LED video walls, you can create an impact on your customers and attract them. 
Imagine a scenario where there are two shops selling refrigerators having the same brands, same prices, and the same quality. Both the shops look decent enough to attract customers, but one shop has installed LED video wall outside, and the other did not. Which shop do you think the customers will choose? Okay, which shop would you choose? consciously or sub-consciously, the majority of the customers will be attracted to the shop having LED video walls because "jo dikhta hai, whi bikta hai, right!"
Some other uses of LED Video Walls
The use of LED video walls is not only for companies to increase their sales, but it is widely used in sports, corporates, teaching the purpose, and play games. In sports venues, the LED walls are installed to give a cool experience to the audience and make the experience memorable for them. The other use of LED video walls would be in the corporate world, where it can be used to show the effects of your business trade for a better impact. 
With LED video walls, you can make anything interesting and attractive! 
How to install LED Video Walls?
Now that you know its benefits and you want to install LED Video walls for your better. You can contact the led video wall manufacturers in Mumbai to get good quality video walls installed properly. With their highly skilled and experienced team, they deliver you the best installation of LED video walls along with full customer satisfaction.